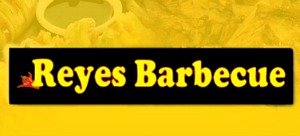 In the late 2003, Francisco Reyes converted his franchised Aristocrat Restaurants at the food courts of Shangrila Mall and SM City North EDSA to Reyes Barbecue outlets. In the middle of 2005, the Reyes brothers decided to form a partnership to engage in the franchising of Reyes Barbecue to entrepreneurs. The brothers are the sons of Teresita "Mama Sita" Reyes, the eldest daughter of Doña Engracia "Aling Asiang" Reyes. They deem the brand as an appropriate vehicle to serve the famous barbecue dishes of the Reyes clan to the broad market in a quick-service format.
From the first Reyes Barbecue franchised outlet in Theater Mall Greenhills which opened on October 2005, the chain has grown to more than 40 outlets by the first half of 2008. Eventually, Reyes Barbecue is envisioned to be the global barbecue brand to be found in cities all over the world.
Mission:
The Frank Reyes Group of Companies exists to propagate the enjoyment of popular Manila comfort food in modern settings.
The Frank Reyes Group of Companies exists to provide education, employment and entrepreneurial opportunities for individuals who share the Founder's personal values.
Vision:
We will be leaders in creating and profitably managing exciting food concepts that have the best of popular Manila food culture at its core.
We will be known for simplicity, heritage and innovation.
We will leave a long-lasting legacy of respected brands that customers will enjoy from one generation to another.
We will help shape the future of the Philippines by becoming a training ground for globally-oriented, competent Filipino food service professionals. We will accomplish this through providing training, as well as opportunities for education, employment and entrepreneurship.
How to Franchise Reyes Barbecue:
Open a Reyes Barbecue franchise now.
Thank you for your interest in a Reyes Barbecue Franchise
Fill up Form

HERE

which would serve as your letter of intent to open a Reyes Barbecue Franchise.
Contact Details of Reyes Barbecue:
REYES BARBECUE
Email: frankreyes.reyesbarbecue@gmail.com, email@reyesbarbecue.com
Website: http://www.reyesbarbecue.com (This link will open on a new window)