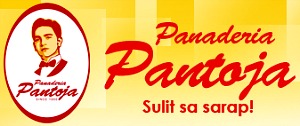 Panaderia Pantoja started from a humble beginning in 1950, when couple Aurelio and Celinda Pantoja arrived for the first time at their inherited house in Batangas and found a worn-out oven in the backyard.  The old appliance inspired Aurelio to start right then and there a bakery business, which they called Panaderia Pantoja. With a capital of P50,000,  Aurelio rehabilitated the oven, hired a few bakers from neighboring Batangas towns, and kept the business going. Back then, there were no mechanical equipment such as mixers, dividers, dough rollers and rounders.  All bread products were hand-made.
Since slicers were not yet available, bakers would have to use knives to slice loaves of bread. Aside from owning the business himself, Aurelio performed multiple jobs of delivery man, purchaser and production manager of the bakery while Celinda handled the day-to-day operations of the bakery.
The Pantoja couple virtually relied on "word of mouth" to market their products in town such as pandesal, tasty bread, and paborita and jacobina biscuits. These limitations, however, did not hinder the Pantojas from fulfilling their dream.
Today, Panaderia Pantoja has grown into a corporation and is now one of the province's largest bakeries, with franchise stores in Batangas and Laguna.
In Metro Manila it has established regular customers in Alabang, Paranaque, Las Pinas, Mother Ignacia and V. Luna in Quezon City, Market Market in Fort Bonifacio and more.
How to Franchise Panaderia Pantoja:
Panaderia Pantoja is committed to the success of all franchisees. As part of the Panaderia Pantoja family, consistent support in every aspect of operations is provided including: manpower training and development, marketing and advertising programs, product development and operational support in order to ensure their success.
Their support systems make sure that the franchisee and their whole team are equipped with the necessary trade skills and knowledge to further improve their store's performance, as well as to refresh them on Panaderia Pantoja's standards, systems and procedures.
Training Program
You and your staff will be trained on all the different parts of running a Panaderia Pantoja store efficiently. The training program for both staff members and supervisors will include video, classroom and hands-on modules. Continuous instructions are provided to make each store personnel proficient in their duties.
Download Panaderia Pantoja Franchisee Evaluation Form Here
Contact Details of Panaderia Pantoja:
Main Office
A. Mabini Ave., Tanauan City,
Batangas, Philippines
Phone (043) 778-0953
Email: panaderia.pantoja@gmail.com
Website: http://www.panaderiapantoja.com (This link will open on a new window)