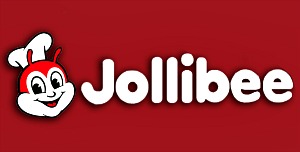 Jollibee is one of the Philippines' phenomenal business success stories. Starting in 1975 as a two-branch ice cream parlor, it later expanded its menu to include hot sandwiches and other meals.
With encouraging success, Jollibee Foods Corporation was incorporated in 1978 with seven outlets to fully explore the possibilities of a hamburger concept. Thus was born the company that revolutionized the fast food industry in the Philippines.
In 1984, Jollibee reached the P500 million sales mark, catapulting the company into the list of Top 500 Philippine Corporations. In 1987, barely 10 years in the business, the company joined the ranks of the Philippines' Top 100 Corporations. It then became the first Philippine fast food chain to break the P1 billion sales mark in 1989. In 1993, Jollibee became the first food service company to be listed in the Philippine Stock Exchange; thus broadening its capitalization and laying the groundwork for sustained expansion locally and beyond the Philippines.
Franchise Details:

Apply now for Jollibee franchising! Just follow these steps:
1. Download and print a copy of the Franchise Application Form. Please make sure to fill-out the form completely.
2. Prepare a proposal containing the following documents:
Letter of Intent – containing the exact address of your proposed site, your exact mailing address, contact numbers, etc.
Vicinity Map of Proposed Site – that will more or less guide our field personnel who will go there and conduct an on-site evaluation.
Legal document certifying applicant's ownership of the site.
Detailed resume or bio-data.
3. Mail these documents to:
JOLLIBEE FOODS CORPORATION
Franchising & Events Department
9th Floor Jollibee Plaza
#10 F. Ortigas Jr. Road
Ortigas Center, Pasig City 1605
Upon receipt of application, this will take 2-3 months of processing. However, submission of an application form does not obligate you or Jollibee in any way. It is just the first step in the application process, which is an evaluation of your proposed location.
Jollibee franchise ranges from 15M to 30M (USD266,445.00 to USD532,890.00).
Details of investment cost, return of investments and other franchising details will be discussed with you once your application has been approved.