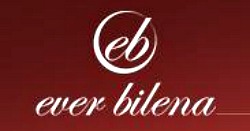 Ever Bilena Cosmetics, Inc. (EBCI) was first started as a single proprietorship in late 1983 by Dioceldo Sy, EBCI launched its first line of product – "Ever Bilena" Nail Polish.
By 1985, Ever Bilena has grown into a full cosmetic line with more than 200 beauty consultants in every department store nationwide. The company also has established exclusive distributorships in the Visayas and Mindanao regions. With more than 1000 cosmetic products in the market today, Ever Bilena is now a household name for quality and affordable cosmetics.  It was also in 1985 that EBCI started supplying to other local companies with cosmetic base ingredients. EBCI was experiencing monumental peso sales growth of up to 200% yearly.  Since then, EBCI has continued to grow in both volume and peso sales value.
For more than 20 years now, Ever Bilena Cosmetics celebrates true Beauty. Guided by the belief that every woman should be as beautiful as she can be, Ever Bilena Cosmetics different lines of color cosmetics and skin care give Filipinas the chance to be at their best all the time. With products that are imported, of high quality and 100% skin friendly, Ever Bilena Cosmetics embraces and celebrates each Filipina's beauty!
Ever Bilena Cosmetics Direct Selling
Ever Bilena also believes that everyone deserves a chance and the company gives opportunities to people who wanted to prove changes through Ever Bilena Direct Selling Partners.  Join Ever Bilena Direct Selling and get 22% Outright Discount on all product purchases. Plus you can get an additional Rebates based on your monthly Gross purchases.  Invite your friends to be distributors and earn rebates for their sales as well.  Registration is FREE!!!
Contact Information:
EVER BILENA COSMETICS, INC.
289 Reparo St., Sta Quiteria
Caloocan City, Philippines
Contact No: 632) 330-0088
Fax: (632) 361-3964
Email: customercare@everbilena.com.ph
Website: http://www.everbilena.com.ph (This link will open on a new window)