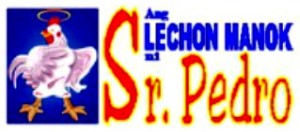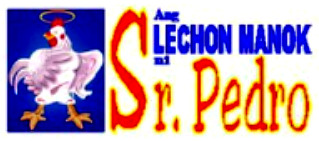 Ang Lechon Manok ni Sr. Pedro was a product of Anakciano Inc. offering sweet, mouth-watering smell and cooked to tenderness lechon manok or roasted chicken  that captured the Pinoy palate by storm. Anakciano, Inc. has its commercial farms as well as contract farms to provide the birds needed to supply its business.
Anakciano Inc. was founded by Peter Unabia or simply Pedro to his friends. In 1992, Peter sought the help of his brothers particularly Nieto Unabia, to put up a small road-side roasted chicken outlet in which he named Ang Lechon Manok ni Sr. Pedro. Banking on his brother's prowess in cooking and his own talent in management, Peter persevered in making that small chicken stand his ladder to success. His businesses include Ang Lechon Manok ni Sr Pedro, Manok Pinoy and Fido Prito Fried Chicken which has found good market in Cebu and Manila.
Ang Lechon Manok ni Sr. Pedro roasted chicken quickly charmed the taste buds of Filipinos and from its first outlet, it now has more than 300 outlets scattered around Metro Manila and key cities nationwide. Ang Lechon Manok ni Sr. Pedro has taken a giant stride to culinary fame and fortune.
Contact Details of Ang Lechon Manok ni Sr. Pedro:
ANAKCIANO INC.
3708 Las Piedras St., Kauswagan
Cagayan de Oro City, Misamis Oriental,
Philippines, 9000
Mobile : (+63916)345-9265