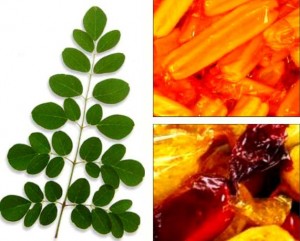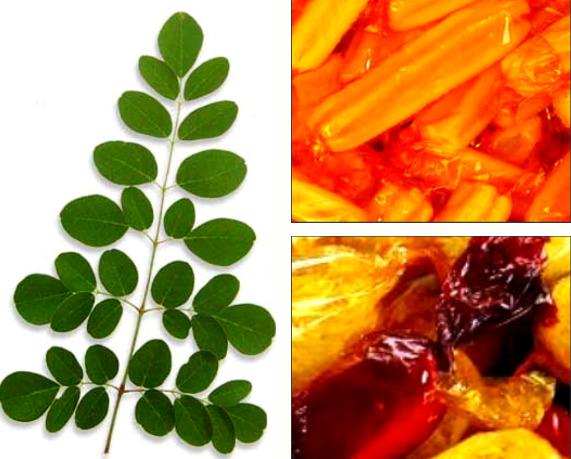 Malunggay is popularly known for its food use and has many agribusiness potentials.  It is commonly grown as hedges of homes or just as a backyard tree, which serves as a source of foliage and fresh fruits for household viands.  Instead of buying vegetables for food on the table, one can just pick leaves or fruit of malunggay right in your own backyard.  Planting malunggay is simple and growing them in the backyard is just as easy. The tree can be propagated using stem cuttings.  Malunggay can even grow in an empty can of biscuits or a plastic water container.
Having a malunggay tree in your own backyard is like having a drugstore next to your home.   It is a very nutritious vegetable, it can help prevent sickness because malunggay has many medical uses.   It can help fight hunger, poverty and chronic malnutrition suffered by millions of women and children today.  Malunggay leaves can also be used as feedstock for backyard livestock such as goat, chicken or swine.
More importantly, malunggay farming in the city is one way of generating income. A bunch of malunggay leaves or fresh fruits costs between P5 and P10 in the market.  Malunggay leaves are also being used for food fortification, as Dr. Lorna Valera of the Mariano Marcos State University (MMSU) in Batac, Ilocos Norte showcased the various delicious malunggay recipes.  Among the malunggay recipes that turned out to be a hit was the noodle soup, cookies, pastillas and polvoron.
How to Make Malunggay Pastillas
Ingredients:
2 cups malunggay leaves (freshly boiled)
1 cup camote (cooked and mashed)
1 cup condensed milk
1 tbsp. vanilla (optional)
Procedure:
Combine together the above ingredients and cook slowly in medium heat.
When almost dry, transfer to a buttered slab
Flatten with rolling pin.
Cut into desired sizes.
Cool and wrap.
Yield: From 30 to 40 pieces (depending on size)
How to Make Malunggay Polvoron
Ingredients:
4 cups all-purpose flour
2 cups sugar
1 1/2 cup malunggay (pureed)
2 cups powdered milk
1 1/2 cup butter
Procedure:
Toast flour to light brown.
Mix sugar and powdered milk.
Melt butter/margarine with the pureed malunggay and to the mixture.
Mix thoroughly and mold in polvoron molder.
Wrap individually in Japanese paper.
Source: bic.searca.org