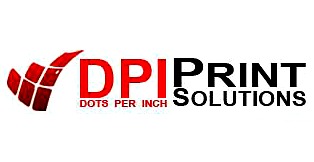 Dots-Per-Inch (DPI) Print Solutions, the Philippines exclusive distributor of Crystal Seiko Printers and a corporate synergy of LIVINGWATER SYSTEM INC., the countrys' #1 in water refilling station franchise and WORLDS OF WATER Hongkong Limited Company specializing in importation of all water treatment parts and equipments from USA, Japan, Singapore, Taiwan and China.
A company's image is its finest selling point. Here at Dots-Per-Inch (DPI) Print Solutions, they don't just print but at the same time engaged into franchising of a Large Format Printing business where CUSTOMER SERVICE, HIGH QUALITY PRINTING/PRINTERS AND STATE OF THE ART TECHNOLOGY are taken very seriously.  DPI make commitments to their customers; a commitment to service, a commitment to technology, and a commitment to providing the best solutions for all their customers printing needs.
Today, DPI combined the talent of a dedicated professional staff utilizing the latest technology with high quality printers, and service that is friendly and dedicated to meeting all of their customer's expectations.  Their revered Customer-centered culture is at the core of every activity they perform.  It extends to every media they print and every point of customer contact.  It is an essential element of their corporate philosophy and positions them as integral part of their customer's success.
DPI Print Solutions want to bring in value for customer, wealth for community, and create a concrete foundation for their company through promoting the franchising concept as the fastest way of propagating their name, expanding their network and taking advantage of getting competitive pricing of consumables from the manufacturers, and such growth allows them to get the job done with the fastest schedule, lowest price and highest quality printouts.
With their ever expanding network of branches, DPI are looking for franchisees to join their dynamic team nationwide.  It is not what they do that matters, it is how they make a difference.  Be a part of DPI success story, FRANCHISE NOW!
How to Franchise DPI Print Solutions:
Franchise Package :   Php200,000.00
DPI Print Solutions Franchise Package is complete with:
Site layout
Delivery within Metro Manila
Installation & training
DTI registration
Opening streamer
Panaflex signage
Operational manual
Parts guarantee and service
1 set desktop computer
1 set licensed RIP software
500 flyers
2 set staff uniforms
4 liters solvent ink
1 liter cleaning solution
1 roll tarpaulin (10 oz. at 50 metres)
1 pack non woven fabric
1 pack ink stick
No Franchise Fee!
No Royalty Fee!
No Marketing Fee!
Print your Success!!!
Contact Details of DPI Print Solutions:
W8B CCMC Compound,
VFP Industrial Area, Veterans Center
Taguig City Philippines 1632
Tel: (632) 408-7410; 215-3068; 215-2055; 489-5488; 408-7404
Mobile:  (63) 917-8527126; (63) 917-8074933; (63) 917-8438833; (63) 923-7170845
Email: Info@dpi.com.ph; sales@dpi.com.ph; edenrachelbaby@yahoo.com
Website: http://www.dpi.com.ph (This link will open on a new window)