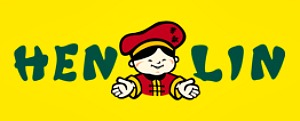 Hen Lin — the Chinese dimsum expert who always manages to send senses racing on the sheer aroma of its delicacies.  The first Hen Lin outlet was established in BF Homes, Paranaque on 1983 and has succeeded in carving a name for itself simply by creating authentic and surprisingly affordable Chinese dimsum that cater to the ever fussy Filipino taste.
During those days, dimsum was confined in Chinese restaurants, served ala carte to dine-in customers. Despite this stereotype, the couple defied conformity and instead saw the opportunity in take-outs. Landing a small space in SM Makati, Hen Lin enjoyed tremendous patronage from customers who raved about the authentic taste of their dimsum offerings, particularly the chili sauce which has now become a popular complement to Hen Lin's siomai.
From then on, Hen Lin has been a familiar fixture in a most major malls in the metropolis.  You can easily find a Hen Lin store in Robinson's Galleria, Ayala Center and The Landmark Center.  Hen Lin, ubiquitous as it is,  Hen Lin can be found in most other malls as well.
Hen Lin has been in the business of providing good, quality food for more than 25 years.  Hen Lin has more than a hundred branches, strategically located in malls and key cities.   Across the metropolis, inevitably you will find a Hen Lin kiosk, or at the very least a dine-in outlet, even in small towns.
How to Franchise HEN LIN:
Total Franchise Investment
Total investment differs for every store. We treat each store independently from each other, so it is difficult to give a single figure as total investment.
Benefits in Franchising Hen Lin:
Established Brand with over 25 years experience
The first HACCP certified Siomai in the Philippines
Reasonable capital investment
Site Evaluation
Strategic store planning
Operation and support
Human resources training and development
Centralized purchasing and distribution
Design, construction and technical support
Opening and monitoring support
Some key points in choosing a location for Hen Lin:
Condition of the mall and/or building
Volume traffic area, pedestrian and/or vehicular
Purchasing capacity of immediate area
Proximity of parking spaces
Number of parking spaces
Leasing conditions in prospective sites
Cleanliness of surroundings
Accessibility by pedestrians
Accessibility by vehicles
Exact location within the building and/or mall
Air conditioning conditions of building
Lighting conditions of building
Exhaust conditions of building
Pedestrian type in key area
To hasten the evaluation of your application, please include the following information in your Letter of Intent:
Exact Location of prospective site
Location map of prospective site
A photograph of the prospective site (if possible)
Brief description of surrounding area
Brief overview of why you think this will be a good location for Hen Lin
Tell us something about yourself
Fill-up and Submit Franchise Inquiry Form Here
Contact Details of HEN LIN:
Franchise and Business Development
M&H Food Corporation
M&H Building, Dona Irenea Avenue
Sucat, Paranaque, Philippines
Email: franchise@henlin.com.ph
Website: http://www.henlin.com.ph (This link will open on a new window)