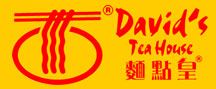 David's Tea House is principally engaged in operating a chain of Chinese Tea House in the Philippines.  It has been considered as above average class style, with an ambiance af a modern Chinese Restaurants here in the Philippines.  It serves authentic Chinese (Hongkong) food consisting of Noodles, Congee, Dimsum and other short orders.  Its menu is frequently changed with seasonal favorites.  Despite its Chinese predominance, David's menu is enriched by the adoption of Filipino & Hong Kong dishes that have been carefully redesigned to suit local tastes in order to enhance its attractiveness.
In the year 2003, David's Tea House has decided  to open franchise opportunity to other Chinese food enthusiast and as of April 2009 David's Tea House has already 12 branches nationwide.
Franchise Details:
If you are interested, submit the following documents:
Letter of intent
Site proposal (Ideal sites: Shopping Malls or Strip Malls, Stand Alone
Outlets with location Restaurant Rows, Office Buildings & Other High-Volume Traffic Commercial areas.
Once you qualify in the evaluation, they will arrange a meeting with you at their office to discuss the details of their franchise package.
Note: Franchise consists of full support package that aims to help franchisees run David's Teahouse successfully!
Contact Information:
DAVID'S TEA HOUSE (Head Office)
No. 555 Tomas Mapua St., Sta. Cruz
Manila, Philippines
Phone: (632) 735-8074; (632) 733-9240
Fax: (632) 735-8074
Email: davidsteahouse@hotmail.com
Website: www.davidsteahouse.com