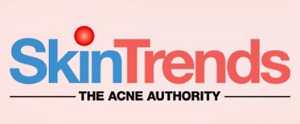 SKINTRENDS started in Sta. Rosa City, Laguna more than a decade ago by Dra. Herbia Joy Gonzales-Mongcal, M.D., as HCG Face and Body Clinic. Since then, it has become a haven for people who are looking for quality-service in skin care and at a reasonable cost.
Ten years after perfecting the system and building a well-trained team, Dr. Mongcal finally decided to expand the clinic into a center, hence, SKINTRENDS was born in December 2006. Its first foray into malls started in Festival Supermall in Alabang in January 2007. The center became a hit attracting a big chunk of the market within the first few weeks of operations. Clients of well-known competitors tried SKINTRENDS out of curiosity who later on became loyal to the brand. In less than 5 years after its first mall branch was opened, SKINTRENDS serves its clients through 9 branches in Laguna and Metro Manila.
SKINTRENDS offers a wide range of services in Dermatology, Cosmetic Surgery and Skin Care at a more reasonable cost than other similar establishments. All services come with a free consultation with an in-house licensed Dermatologist. Aside from the wide array of services, SKINTRENDS also provides affordable products needed by the clients. All products are proven effective and the in-house Dermatologist provides the necessary guidance to its safe use.
While the clients will surely be amazed by the excellent facilities, top of the line equipment and machines, and the caring and courteous service of attendants, it is the excellent results of the treatments at a very affordable price that will keep them coming back.
How to Franchise Skintrends:
Franchise Fee: depends on the area size and number of staff
Skintrends Packaged with:
use of SKINTRENDS' name, trademarks and logo
pre-opening and start-up assistance
site selection and evaluation assistance
architectural design guideline and construction/store development guideline to achieve the successful SKINTRENDS' look and ambience
option for a turn-key package that lessens the store development intricacies
use of the Operations Manual
training of store personnel, manager, franchisee and people related to operations of the business
guidance and training on the use of standardized forms and accounting procedures
guidance on sales performance reporting
access and provision of supplies exclusive to franchisees
aggressive marketing campaigns
grand opening assistance
continuing support and assistance in the form of: periodic visits to ensure SOP's are implemented; business advice and guidance; refresher training and lower priced supplies and products for retail
intensive training of therapists (5 months or more)
quarterly evaluation of staff through examinations (oral and written)
spot evaluation of staff on a regular basis
continuous skills enhancement of therapists
Franchise Period :  5 Years
Royalty Payment :  6% of gross monthly income or Php1,500 per work station per month or whichever is higher
Minimum Space Required :  60 sqm.
Steps To Our Franchise
1.  SKINTRENDS welcomes franchisees! Simply send the following documents:
Resume with 2×2 picture
Vicinity Map showing the proposed site
Photographs of proposed location
Space lease details
Accomplished Confidential Questionnaire
Letter of Intent
Note: Send to franchise@skintrends.com.ph
Once approved, SKINTRENDS will invite you to their office to discuss the detailed Franchise Structure and the Franchise Agreement.
If you have agreed on what have been discussed, assessment for your preferred site will be scheduled. SKINTRENDS representative will go to the place to evaluate if that location will be fitted for the franchise outlet.
Once location is approved, you will be asked to sign the Memorandum and Franchise Agreements.
After both parties signed the needed agreements, set-up of your franchised outlet will follow.
Submit yourself and your staff to SKINTRENDS Training that will help you and your staff to familiarize its basic and standards operations.
SKINTRENDS will send its representative to assist you in the Grand Opening of your franchised outlet.
Contact Details of Skintrends:
Unit 31, Sta. Rosa Commercial Complex,
Sta. Rosa City, Laguna, Philippines
Phone: 709-2817 / 962-2730 / 534-5474
Mobile: (0906)428-7596
Email: franchise@skintrends.com.ph
Website: http://www.skintrends.com.ph (This link will open on a new window)