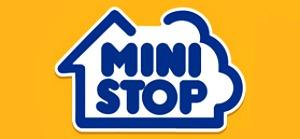 MINISTOP opened its doors to the Philippines in December 2000 through a franchise of Ministop Co. Ltd., one of the largest convenience store chains in Japan. The store carries a wide assortment of merchandise and extensive selection of ready-to-eat products.
MINISTOP Philippines continues to develop products that cater to the Filipino palate in terms of variety and affordability,while putting a premium on quality and freshness. It set high standards of quality for all its products and strives to maintain its diverse product line to address varying consumer preferences.
The commitment to a customer-focused management has given MINISTOP a competitive edge not only in Japan but also in the Philippines. MINISTOP has been continuously expanding to service the Filipino consumer needs in the Metro Manila area.
How to Franchise MINISTOP:
MINISTOP different business Packages are:
STANDARD TYPE
STANDARD LEASE TYPE (SL)
MASTER LEASE TYPE (ML)
Initial Investment :  depending on the business package.
Required Space :  100 to 120 square meter area, given our tested functional and practical aspects of store size.
Contract Term :   Ten (10) years
Key Advantages of MINISTOP Franchising:
We are continuously expanding the convenience store chain with groceries and ready-to-eat products
Our Profit Sharing model allows franchisees to earn more as they sell more
Our stores are equipped with computers to facilitate the quick and efficient exchange of data
Stocks are rapidly available within 24 hours or less from the Distribution Center which provides daily delivery requirements
We provide full Marketing Support by constantly engaging in promotions and merchandising activities
We provide Store Operations the necessary support system which includes training programs, marketing and manpower assistance, 24-hour call service center for repairs and maintenance and other daily operational concerns
Steps in Franchising a MINISTOP Store:
Attend the MINISTOP Franchise Presentation
Attend Interview with the Area Franchise Manager
Conduct an ocular visit and Prepare a Feasibility Study
Submit Letter of Intent
Sign the Franchise Assignment Letter and attend the introduction meeting with MINISTOP's Executives
Sign the Franchise Agreement
Pay the Franchise Fee
Attend the Franchisee Training Module
Submit Business Permits and licenses together with other relevant documents
Open your MINISTOP Store
Contact Details of MINISTOP:
Franchising Division
110 E. Rodriguez Jr. Ave.,
Libis, Quezon City, Philippines
Tel: +63 (02) 631-8639
Mobile: +63 (0922)878-0629
Email: business@ministop.com.ph / franchising@ministop.com.ph
Website: http://www.ministop.com.ph (This link will open on a new window)