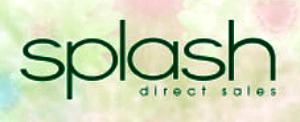 Splash Corporation was established on May 2, 1985 by  Dr. Rolando Hortaleza and Dr. Rosalinda Ang-Hortaleza.  After graduating from medical school, they got married and pooled together the cash gifts they received as wedding presents amounting to Php12,000,  as start-up capital. The couple paid Php5,000 to a cousin in exchange for a special formula for a cuticle remover. With the rest of the money, they bought an inventory of acetone, cuticle remover, amber bottles, and packaging materials to start a repacking business.  Splash was able to grow from a Php12,000 backyard business into a Php4 billion enterprise.
The Company established the Splash Research Institute in 1997. Through state-of-the-art facilities and equipment, and a research staff of more than twenty (20) chemists, pharmacists and engineers, SRI carries out the design and development of innovative products and packaging systems, thereby keeping Splash at the forefront of the personal and health care industries. It strives to maintain a two (2)-year rolling pipeline of new products. SRI also ensures that all products made available to the market are backed up by rigid clinical tests to guarantee superior efficacy, safety, stability and over-all product excellence.
Being consistently in the Top 300 corporations in the Philippines since 1998, the Company has established its reputation as one of the formidable players in the Philippine personal care industry. Splash carries the brands Extraderm, Maxi-Peel, and Skin White. It also carries one of the fastest growing skin care brands in the Philippines – Biolink.
To date, Splash has established market presence in over 30 countries through its distributors and local exporters. These countries include Algeria, Australia, Bahrain, Canada, Egypt, Hong Kong, India, Indonesia, Iran, Japan, Jordan, Korea, Kuwait, Lebanon, Malaysia, Nigeria, Oman, Pakistan, Qatar, Saudi Arabia, Singapore, Sudan, United Arab Emirates, Vietnam and the United States.
Splash Direct Selling
Large Store (150 sq.m.)
Franchise fee: Waived
Initial investment: P4.8 Million
Stock investment: P3.2 Million
Payback period: 3 years
Medium Store (100 sq.m.)
Franchise fee: Waived
Initial investment: P2.6 Million
Stock investment: P2 Million
Payback period: 3 years
Contact Details of Splash:
Splash Corporation
5F W Office Bldg., 11th Avenue cor.
28th Street, Bonifacio Global City,
Taguig City, Philippines
Tel: (02) 984-5555 loc 132
Email: directselling@splashcorp.com
Website: http://www.splashcorp.com.ph (This link will open on a new window)