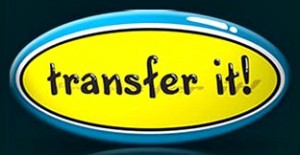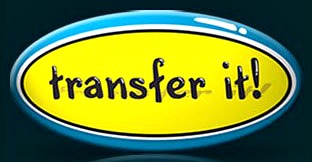 GRAPHIC EDGE started its operation on November 28, 2007.  Mr. Ritchie Cuartero, owner of GRAPHIC EDGE, was quite disappointed with the quality of  most t-shirt printer in terms of paint used and the graphic itself.
After a months of research on industrial heat transfer products in Hong Kong, Thailand, China, and USA. The company started on job orders for garment manufacturers, and now is offering exciting products to the general consumer.
Aside from garments, their products can be readily applied to any type of rain gear, caps, footwear and bags. It cuts production lead time to half, and its washing fastness is comparable to silk screen printing while allowing us to use unlimited colors.
Through their global partners, they have the capacity to deliver continuous innovation, high quality products, and profit to their fellow SME's. This 2008, GRAPHIC EDGE will expand thru franchising. Under the trade name TRANSFER-IT, it established a kiosk type outlet that can reach consumers all over the country.
How to Franchise Transfer It!:
Franchise Offering:
Cart :  Php100,000.00  –  Php200,000.00
Wall Shop :  Php200,000.00  –  Php300,000.00
Kiosk :  Php400,000.00  –  Php600,000.00
Boutique :  Php600,000.00  –  Php800,000.00
Transfer It! Franchise Inclusion:
Use of business name and other proprietary marks
Location approval
Training for the Franchisee, Staff, Operator and Graphics Artist.
Procurement Program
Opening Assistance
Operations Manual on Loan
Research & Development
Advantages:
Quick Return of Investment
Full Support in Marketing, Technical, and Operational Details
Start-up Investment starts at Php200,000,00
National Brand Recognition thru Continuous Advertising
Recruitment and Training Assistance
Delivery of Supplies
Service Unit Available during down time
Use of Sales and Inventory Software
Contact Details of Transfer It!:
Head Office
1420 G. Masangkay Street,
Sta. Cruz, Manila, Philippines
Phone: (02) 255-7607, (02) 255-5482
Mobile: 0922-8830572, 0999-8807363,
0917-5554850, 0917-4442758
Email: transferit@rocketmail.com
Website: http://www.transferit.com.ph (This link will open on a new window)